SHOP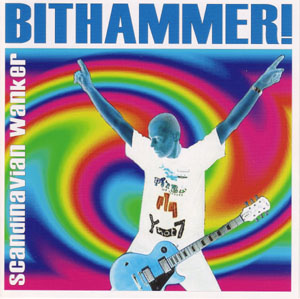 Bithammer!
Scandinavian Wanker CD EP

WIV 030CD
60NOK/8euro/$8
Itīs so good that people like Arne Thelin (Kwyet Kings, Lust-O-Rama,
Bittersweets, Cosmic Dropouts....) still is out there to kick up some dirt.
Noone should feel safe - least of all the norwegian music scene. Check the review in the review-section.
mailto:bithammer@hotmail.com
www.wizzard-in-vinyl.com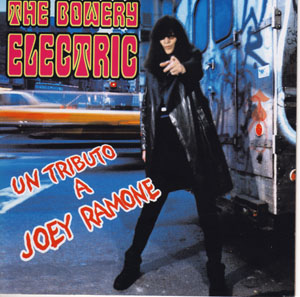 The Bowery Electric EP
60NOK/8euro/$8
This is a must-have for every Ramones fan! For the very first and only time, Tommy, Marky and Cj Ramone rocks out together to celebrate their former lead singer, Joey Ramone. Itīs a beautiful track written by Jed Davis in 2001, who also sings lead vocals on it. "New York City is a little less warm tonight..." Itīs the kind of tune that wonīt let go and you donīt want it gone either. You still fuckinī remember!
Other bands include the fantastic Suzy & Los Quattro, The Kowalskis, Goinī Places, Mensch and Cjīs band, Bad Chopper.
No Tomorrow Records
Ramonesworld.com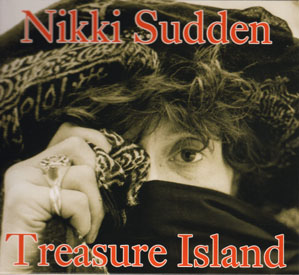 Nikki Sudden & The Last Bandits
Treasure Island, CD

160NOK/20euro/$23
The very, very long awaited new solo-record from Nikki Sudden has finally hit the streets of Trondheim. Ten copies available, but most likely they will sell out pretty fast. And then Iīll get more in store!
Featuring among others Mick Taylor (Rolling Stones), Ian McLagan (The Faces), Dave Kusworth (Jacobites-partner, Tenderhooks and Bounty Hunters), Darrel Bath (Ian Hunter, Crybabys) Anthony Thistletwaite (Waterboys). Check Nikkis website for lots of more info and history behind this rockīn roll classic.
www.nikkisudden.com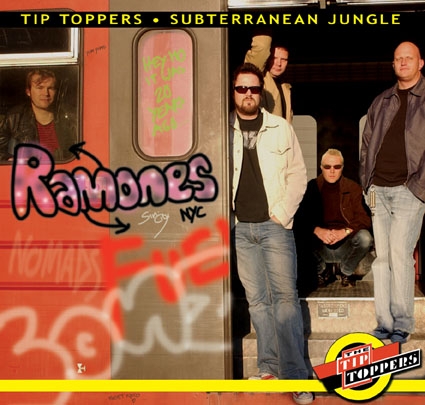 Tip Toppers
Subterranean Jungle, CD

150NOK/19euro/$22

The ultimate take on Ramonesī classic album from 1983,
to all you darlings from the amazing Tip Toppers! This is a whole new story for these great tracks from what some might say is a "lost" Ramones record. I think itīs a killer and so much more than the live-favourite "Psycho therapy". With the Tip Toppers twist on it and Sindre Matreīs excellent vocals youīre in for a joyful ride. Take the A-train and get this one while you can! Released by the norwegian Ramones Fan Club limited to 500.
tiptoppers.tk
www.ramones.no
Casino Steel:
*Casino Steel and the Bandits featuring Mick Ronson CD
*Casino Steel and the Bandits: Oh Boy! CD
*To hell with The Boys (the original mix) CD
*Completely Rockīn Roll vol 1 (incl. Ramones, Hanoi Rocks, Hollywood Brats, The Boys,
Backstreet Girls and more)
*Completely Rockīn Roll vol 2, the ballads (incl. Hollywood Brats, Hanoi Rocks, The Boys,
Ian Hunter and more) CD
*The Yobs: Leads 3 - Amps United 0 CD
*Ian Hunterīs Dirty Laundry (feat. Casino Steel, Darrel Bath, Glen Matlock, Honest John Plain and Vom) CD
Casino Steel Homepage
For more info and tracklisting, click on the Casino Steel link above.
All cdīs 100nok/13euro/14$ each (postage not included).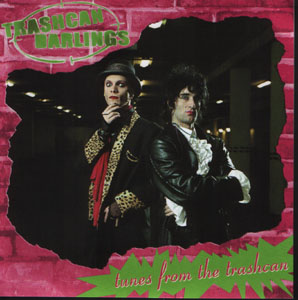 Trashcan Darlings
Tunes from the trashcan, 7" single

Peggy Sue is dead b/w Electric vampires. EAST 020
60NOK/8Euro/9$
Two songs from the cd-ep with the same title. Only on black vinyl, and in limited edition of 500! It also comes with a puzzle!! The band is almost sold out, and I was lucky enough to get hold of ten copies. Be quick or be dead!
www.trashcandarlings.com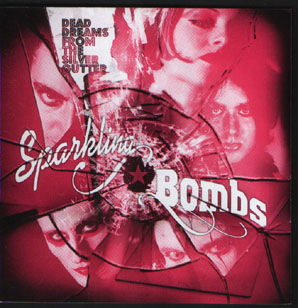 Sparkling Bombs
Dead dreams from the silver gutter, CD

Coexistence Obscure records/Zone 51 CXO 005
110NOK/14Euro/16$
The long awaited debut-album by Franceīs finest rockīn roll outfit. And what a follow-up to their fantastic ep from 2001, "From bubblegum fun to glittered depression". Enhanced cd with two live videos for your computer. A review is up in the reviews-section.
www.sparklingbombs.com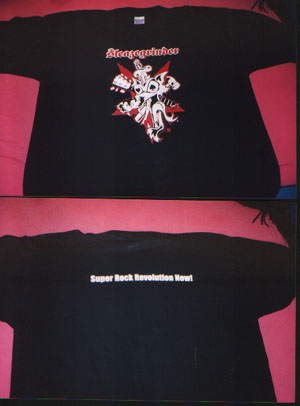 Sleazegrinder t-shirt

100NOK/12euro/14$
Very cool and rockinī t-shirt, with "Super Rock Revolution Now!" on the back.
Only got a couple of them in stock, but check out the Sleazegrinder web-site for more goodies, and to see how nice this tee looks on girls.
www.sleazegrinder.com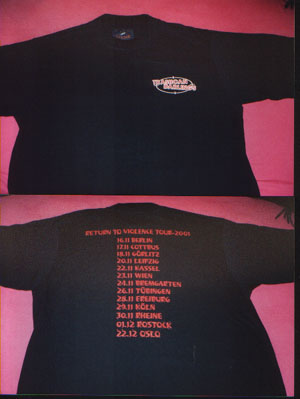 Trashcan Darlings t-shirt

100NOK/12euro/14$
Tour t-shirt from the legendary "Return to violence tour-2001".
Already a classic item with the small logo on the breast.
Only size small.
www.trashcandarlings.com/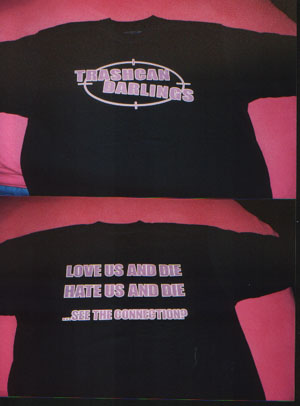 Trashcan Darlings t-shirt

100NOK/12euro/14$
Not too many left of this beauty, but get in touch for remaining sizes.
Also available as girly-tops. *Sold out*
Only sizes small(170) and medium.
But check with the band for more:
www.trashcandarlings.com/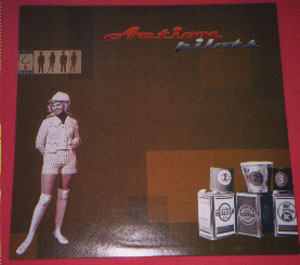 Action Pilots/Motown Torpedoes
split 10" vinyl.

Nosebleeder Records
60NOK/8euro/9$
This fine LP has always been in stock here at the rockīn roll HQ, but because of pure stupidity, it has never been shown here in the shop. We still got some copies left, so donīt miss out on Trondheimīs pride and glory that the Action Pilots represents. You wonīt find a better rock-band from this town, and one of the best that Norwayīs got to offer. Three tracks by each band.
Action Pilots (e-mail)
NOSEBLEEDER RECORDS
MOTOWN TORPEDOE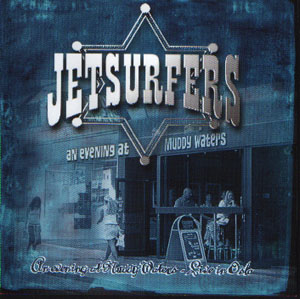 Jetsurfers
An evening at Muddy Waters, CD

130NOK/17euro/18$
Hereīs the legendary energy from a Jetsurfers live-set, captured during a show at Osloīs Muddy Waters pub. See the review-section for what I think of it, but as it may come as no surprise, Iīm a huge fan of this cd!
www.jetsurfers.com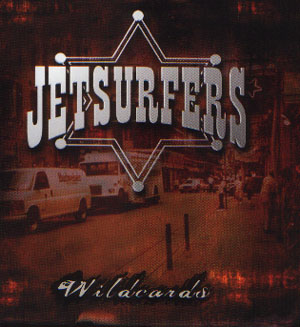 Jetsurfers
Wildcards CD

Grammofon A/S Electra 00350
130NOK/17euro/18$
Fantastic follow-up to Jetlagged in Jetland. Another Dylan song, " Mama, you been on my mind" and not one single low-point. But then again, I canīt think of any regarding the Jetsurfers. I dig it all, baby! Theyīll never let you down either.
www.jetsurfers.com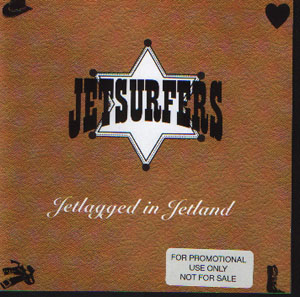 Jetsurfers
Jetlagged in Jetland CD

Grammofon A/S Electra 00197
130NOK/17euro/18$
Jetsurfers first album, including the hit, "īTil She Finds Me", a great cover-version of Bob Dylanīs "One Too Many Mornings", the Bjørn Nilsen/Chris Doll co-written boogie-monster "Whereīs My Medicine" and seven more honky-tonk songs. Donīt mind the promo-sticker, thatīs only on my copy. www.jetsurfers.com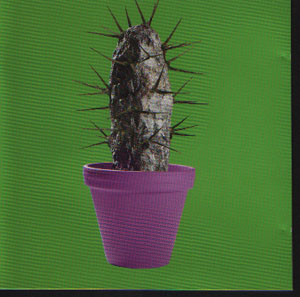 Perfectly Stoned

A norwegian tribute to the Rolling Stones CD, Merry Records MRCD9510
100NOK/12euro/14$
You simply donīt need any other Stones-tributes than this one! Casino Steelīs version of Casino Boogie is alone worth the price, other acts included: Big Hand, Playmates, Merry Go Round, Ziggy and the Rhythm Bulldogs, Midnight Ramblers, Mads Eriksenīs Exile and the super-group Charles Watts International (feat. Stein Ramberg, Jørn Lande, Casino Steel, H.P. Baarli, Bjørn Nilsen, Pål Kristensen, Thomas Aron Hansen and Øistein Rudjord). And lots of great photos inside.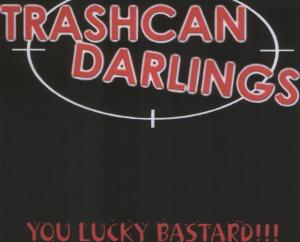 Trashcan Darlings
You lucky bastard!!!

Criminal Porn b/w Psychotic Barbie 7", TrashFan Records
60NOK/8euro/9$
These two songs are only released on the out of print "You lucky bastard" promo-cd. This 7" single is a bootleg, made by a mysterious man, but the band think itīs a funny idea. "Psychotic barbie" is an early live-recording from Germany.
Limited to 315! Dark blue or white see-through vinyl.
www.trashcandarlings.com
TrashFan Records
Reeperbahn 36, 20002 Hamburg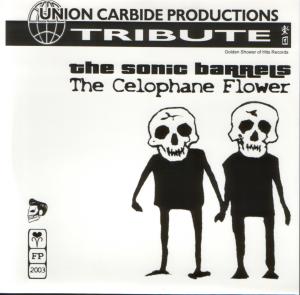 Union Carbide Productions Tribute 7"
The Sonic Barrels vs The Celophane Flower

Golden Shower of Hits Records 001, 50NOK/6euro/7$
One song each by these swedish bands, The Sonic Barrels doing a hard rocking version of "Ring my bell", and The Celophane Flower does a nice country-influenced twist on the classic "Golden Age". Limited to 500.
Golden Shower of Hits Records
www.thesonicbarrels.com
www.celophaneflower.just.nu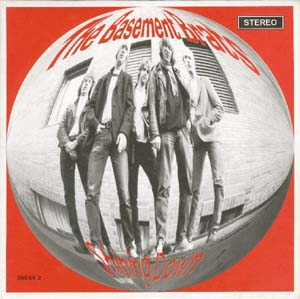 The Basement Brats

Shining Down 7", Sneak 2, 40NOK
3 song EP by this wonderful punkrock combo, hailing fromHalden, Norway. An amazing mix of the Ramones and the Devil Dogs. The titlesong is really outstanding. If you canīt move to this one, you must be fucking paralyzed!
SOLD OUT!
The Basement Brats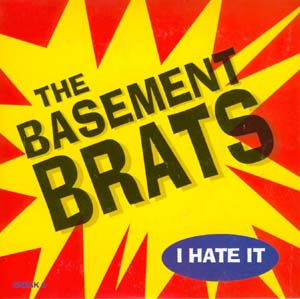 I Hate It 7", Sneak 6, 40NOK
Wow! What a great single! One of the all time faves on our turntable. Sadly, it was the last to be recorded by the band.R.I.P. Brats!
SOLD OUT!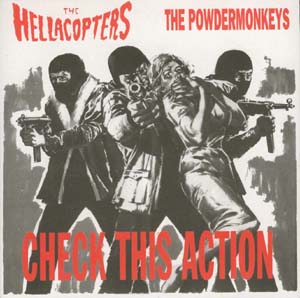 The Hellacopters/The Powdermonkeys
Check This Action 7", Butcherīs Hook rec, 50NOK
Weīre lucky to have some copies of this rare single, thanx to
Kjelli (legendary Motorpsycho merchandise-salesman). Itīs on
red vinyl and not too many were pressed. So hurry up!
The īCopters covering Arthur Lee & Loveīs "A House Is Not a
Motel" with Matthias Hellberg doing the guitar-duties here. Aussies The Powdermonkeys covering Dead Moonīs
"Destination X", and getting away with it pretty damn fine too.

SOLD OUT!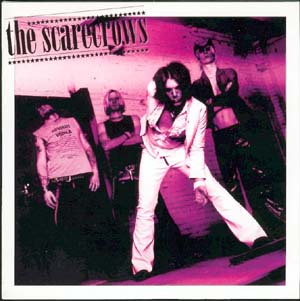 The Scarecrows
4 track CDEP, SCACD001, 25NOK
This is Sweden! Not the norwegian band.
Still havenīt met someone who donīt dig this record. If Trashcan Darlings, Ramones, Backyard Babies, Hanoi Rocks, Wildhearts and just plain sleaze is your deal, hurry up! Not too many are available.
Iīm sleeping with this at night, and if the girl donīt like it, just kick her out.

SOLD OUT!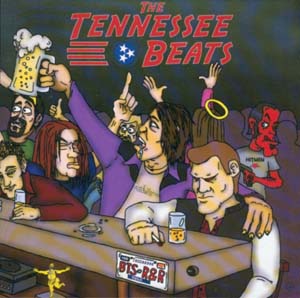 The Tennesse Beats
7" single, Stiff Little Records, 40NOK
Great single from this Oslo band. The A-side is a damn good rocker, somewhere between the Sewergrooves and the Hellacopters, but with a nice touch of fine 70īs hard rock originals.
These guys know their records!
The B-side is a cover of the Hitmenīs "Tell Tale Heart". Not as good as the A-side, but then again Iīm not familiar with the original
Sup hårt and be ready for The Beats!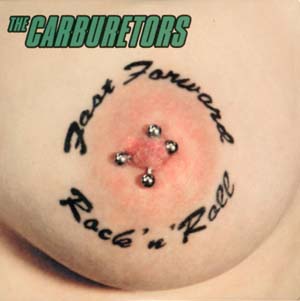 The Carburetors
Fast Forward Rockīn Roll CDEP, 50NOK
This is Rockīn Roll!! Two fast rocking originals and one hell of a cover of Kissī "Getaway". Worth every goddamn penny, and sure as hell is a hot place, this disc will occupy your stereo for a long, long time. Perfect for parties!
Sold out!

The Graves
Amazing Graves CDEP, BDRCD022, 50NOK
Norways only garageband. Thats what they say anyway. And I donīt think we need anybody else. Itīs like when youīre with that special girl, and donīt want to be around other people. This you want for yourself, and only share on parties.
All hail the amazing Graves!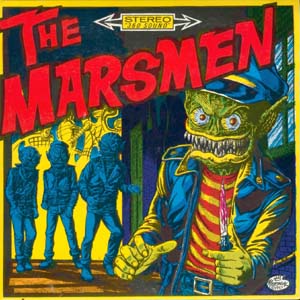 The Marsmen

6 song 7" EP, Sneak 7, 40NOK
More great Ramones-punk from Halden. And with a helping handfrom the Brats, you canīt go wrong. "Fighting In The Streets"is alone worth the price.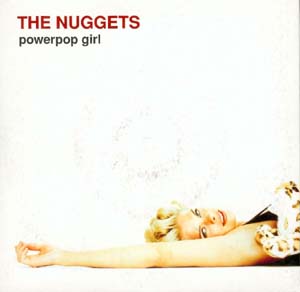 The Nuggets
Powerpop Girl
7" EP, Sneak 8, 40NOK
The title says alot what the Nuggets are about. Two Brat-guys moving into a bit more 60īs pop world, anddoing it real fine too! We love this EP, but they are even better on the fullenght "Crystalline creations......and pop sensations" released by Sreaming Apple records.Another LP is in the making, or maybe it might be out already.
The Tip Toppers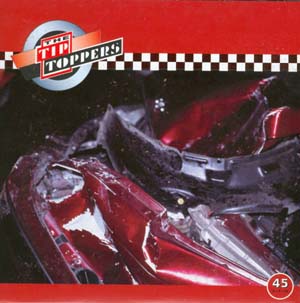 4 song 7" EP, Sneak 11, 40NOK
Sneakers records will never let you down! Here is yet another proof. The Tip Toppers includes members from theYum Yums & Gluecifer, and with head honcho Sindre Matre at the wheel, this EP turns into a killer! Melodic punkrock,powerpop, powerpunk or whatever they call it, you wonīt miss out on this band.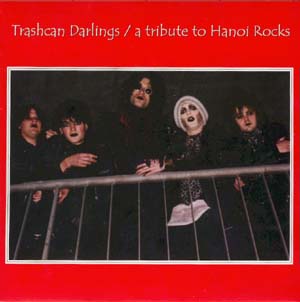 Trashcan Darlings/Silver
a tribute to Hanoi Rocks
7" single, Strangedolls Records 0101/Christiania Rock Records 008, 40NOK
A fantastic tribute to one of the best bands ever, by two amazing bands. What more can you possibly want?
Trashcan Darlings does a fueled up version of Tragedy, that will stay for days in your head. As if it wasnīt already good enough, this joins the punkrock classics. Malibu Beach Nightmare is Silvers excellent choice. And Mike & Andy should be proud as a horny rooster. Get it while you can, not many left now.
SOLD OUT!
Trashcan Darlings
Episode 1: The Lipstick Menace
12" black vinyl (first 777 w/bonus 7") East Side Records, 150NOK

The best punkrock-record ever released! Here you got it all:
Ramones, Sex Pistols, Motörhead, Hanoi Rocks & New York Dolls.
This will probably stand out like the "Apocalypse Dudes" did, and still does, but here you got more glam, more sleaze and even much more make-up. Already a punkrock classic!
SOLD OUT!
DENIMzine
fanzine + t-shirts

40NOK for fanzine and 100NOK for t-shirts.

T-shirts comes in white, black or red colours, and size small.
Also gota a couple of lady-tees, size small, red or white.
To see the t-shirts and their great site: www.denimzine.com