Wåttamezz
Soulfuel
(VME/Head Not Found)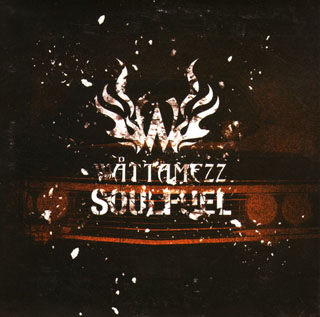 I´ve had my share of heavy metal in my time. Maiden, Metallica, Accept, Priest, TNT, Manowar,
the first two Machine Head albums, Slayer, and some more. But it´s not often that I enjoy
the heavier stuff today. Though it sometimes is quite good to feel the soul get ripped
apart by a lean mean heavy metal machine!
So, I thought I´d let this record have a go. I´ve earlier reviewed a two track promo by this
Trondheim group. It didn´t prove too good for me.
But now the guys have a full album out, which have taken quite some time to finally get out.
Maybe that did the trick, cause in my ears, this is actually some of the best heavy rock I´ve heard
in a long time! To be very honest - it´s not a type of music which I find atractive at first listen.
The disc needs some spins before I get the songs, but then there´s a bunch of numbers here
that really catches on! Maybe I´ve said this before, but I´ll say it again - Wåttamezz
brings forth memories of my days with Metallica´s And Justice For All on the rack.
And I also hear a little resemblance to Maiden at some point. I gotta tell you - Soulfuel really
grows on me! And I thought at first, that it could be a drag to get through this record.
Of course, the songs are too long! But luckily, there´s not so long guitar solos.
I should get my ass out and see these guys the next time they´re around!
I hope they play When You´ve Gone The Devils Distance, cause that´s my top favourite!
Devils Dance is up there too, and the mighty Sign Of Winter is beautiful in it´s own way.
I think that if you´re into the bands I first mentioned here, you will have no problem
in digging this stuff. In fact, I´m sure of it!