include("vis.css"); ?>

include("Toolbar.html"); ?>

Suzy & Los Quattro

Ready To Go! (NT064/CD)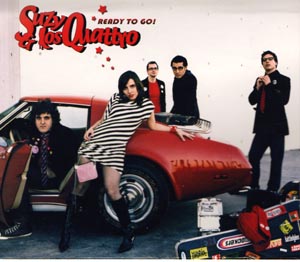 Itīs been some time since I bought this cd, I canīt quite remember if it came out late last year or early 2005. I almost never review records I buy anymore, thereīs no time for it. But the sun struck Trondheim today, it hasnīt shown itīs face for weeks this summer, and I just felt like putting down some thoughts on this record. īCause Ready To Go has become one of my favourites to put on on a sunshiny day, itīs up there with Psychotic Youth, Ramones, Queers and Yum Yums. You donīt need the sun to play it, but itīs easy to think of Suzy and her boys on a day like this. Ready To Go is just one, big happy smile, even when the songs are about lost love. Like the wonderful īTil I Find You - a pearl among pearls! And the last track, written by one Kornfeld/Duboff (donīt know who that is), Did You Ever - got a cool melody similar to The Paley Brothers/Ramonesī Come On Letīs Go. And it contains one awesome sax! Can I make myself any clearer now??! Next year Iīm going to Spain!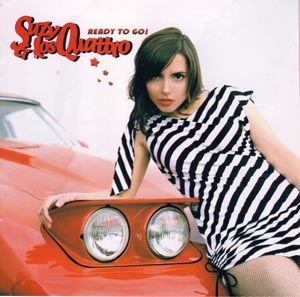 www.suzyandlosquattro.com
www.notomorrowrecords.com

30. june, 2005
**Ringo Kid**