include("vis.css"); ?>

include("Toolbar.html"); ?>

Plan A

Just Leaving Acton (PlanCD02)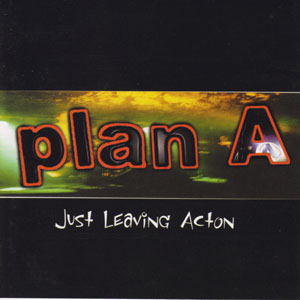 English three piece Plan A has been around since 2000, and includes former Wildhearts member, Jef Streatfield, and ex-Vibrators Nik Peckham. To be honest, I´ve never listened to the Wildhearts that much. I like it, but too long songs and a lot of weird arrangements has kept me on a distance. I got some faves though. Hate The World Day and Caffeine Bomb are fucking killers! But Plan A is even better - with instant hits like Take Another Look and She Said - they got me in a grip! Plan A is like all the best parts of the Wildhearts, stripped off of all the fooling around and they just let it rip. Plan A is for me a no-nonsense Wildhearts. No doubt about it, if you dig the Wildhearts, you´re gonna love Plan A! This is their second self released ep, limited to a 1000 copies. If you wanna get it - hurry! The first one is sold out. Check out more on their web-site.
28. april, 2005
**Ringo Kid**