include("vis.css"); ?>

include("Toolbar.html"); ?>

Howlin' Mama
Mama's Little Helper
(HR cd-001)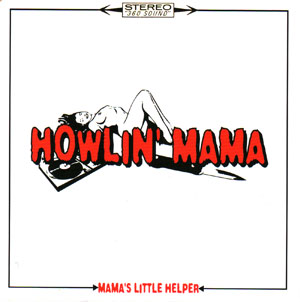 Hey hey the Howlin' Mamas are back!
Over two years since their last record, the 5 Howlin' Tracks ep, see review here .
It seems like time has stood still since then, and that's good! The band sounds the same,
serving 5 high energy numbers and one slow one. The slow one, entitled Somewhere In The Middle,
is a little boring, but makes a nice break when you play the ep back to back.
After the break, comes what I think is the best track they've done so far - Bills To Pay.
Along with Low Fuel Mania this is the closest you'll come to the Basement Brats
and that's just fantastic!
The two opening tracks are really cool too, and the third one is a classic garage rock tune.
If you got the last ep, and want more of the same, here you get more only with better songs!
www.myspace.com/howlinmama
www.myspace.com/howlinrecordsnorway

11. March, 2008
**Ringo Kid**