include("vis.css"); ?>

include("Toolbar.html"); ?>

Hollywood Vampires

Welcome To Dumpedville CDEP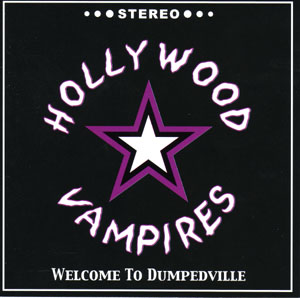 When Trashcan Darlings released the I Just Wanna Die 7" in 1999 , a good friend of mine told me that this was Norways new rock´n roll stars. He was right! Now the Darlings have been around for almost a decade, and Norway´s ready for another bunch of sleazy rock´n rollers, reaching for the stars. And by God, I hope they make it! This Oslo-based four-piece is born and bread on Backstreet Girls, and everything else that´s cool about rock´n roll (you can find most of it on this web-site). They got the formula for the best rock´n roll show in the world - the songs, the make-up, the drinks and the attitude. Only the sky is the limit as far as I see it, but is this a fair world?? Let´s fucking hope so! ´Cause this five-track + one bonus-track ep is a must-have, a necessity, and you don´t need food, just drinks - for all fans of the said Backstreet Girls and Trashcan Darlings. BSG´s Burn M Müller is even on guest vocals on the ultra sleazy Backseat Action. Enough said, right!?! Now you gotta find a way to get this cd right away - here in Trondheim you might try the Spooky shop, try this site, and of course check out the brand new Hollywood Vampires web-site. And look out for the boyz making some noize at Sake Pub, here in Trondheim on friday 20. may!
28. april, 2005
**Ringo Kid**