include("vis.css"); ?>

include("Toolbar.html"); ?>

Grand Café

High Class Rock & Roll (Promo cd-single)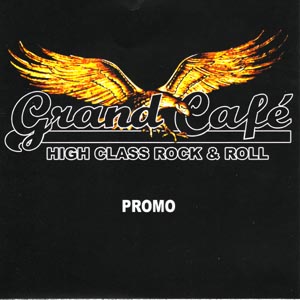 I´ve seen this Oslo-trio supporting the Carburetors. They call themselves High Class Rock & Roll, and well - yeah it sounds very high class. Very polished and clean. The first song, Stay Away, is just boring. The last one, Much Too Soon, is ten times better, but I´m still not really happy. It sounds very cool and all, but I miss some intensity. It´s really hard to write about this promo, I almost recommend you all to see if you can find others and then you might get a better picture of Grand Café. Even better - check out their web-site and listen to some songs yourselves. A good friend of mine said: `You gotta like this if you like the Hellacopters!´ Well, I don´t quite agree on that, but...
It seems like they´re on a buzz in Oslo, they made it to the final in Fight Club...
30. june, 2005
**Ringo Kid**