include("vis.css"); ?>

include("Toolbar.html"); ?>

Beinhard
s/t cd ep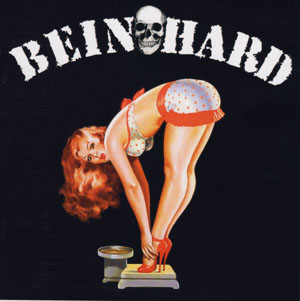 I can´t believe my ears! I´m sitting here late at night, listening to sleazy, rock´n roll - played by a band from Trondheim, Norway! And it´s damn good, too! I know I´ve seen them some years ago, putting on one hell of a show, performing Ac/Dc and other great stuff, but it seems that they´ve found out they can write songs themselves now. 1980´s sleaze and rock´n roll is the main focus here, I guess they´ve listened to Faster Pussycat a bit, even Bang Tango perhaps. Some traces of the Ac/Dc riff of Rocker goes down very well too. And in their cover of Elvis´ Hound Dog - the band is on fire! The only minus I have, is that it´s a little too much of Appetite For Destruction solos at times, but I get by! This is actually the coolest record coming out of the Trondheim scene, that I´ve heard in years! If they continue in the same direction - this is gonna be really great, ´cause these guys have a long time in rock´n roll ahead of them.
www.beinhard.no

7. september, 2005
**Ringo Kid**