Austin Torpedo
4-track demo 2005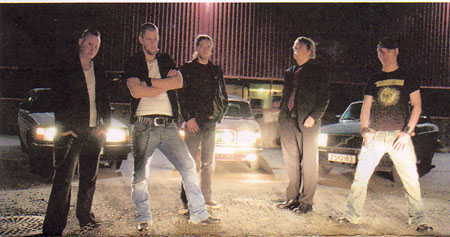 Hard rockīn roll from Kirkenes, Norway. Look at the map and see for yourself how far up
north these guys come from! Good thing their record found itīs way down here,
cause it kicks right where it should. Canīt help it but say that thereīs some similarities to
The Carburetors, at least in the first track, Ugly Bitch. Itīs fast and loud,
and got a great melody with a very cool refrain. I love the energy of this track, and to see a crowd go
wild to it must be a sight! Troubleman continues on the same level, and Hail To The King - well, the title
reveals a little fondness for Manowar, doesnīt it? The back-up "hey-hey" and the heavy metal solo
does to, which is cool by me, cause I can play a Manowar record, espec ially the one going by the
same name, every now and then.
All four songs here are quite good, my personal fave gotta be the first track,
but when I first put it on, I play the whole disc through!
A job well done guys, and keep it coming!