SUICIDE BOMBERS - CRIMINAL RECORD - Releaseparty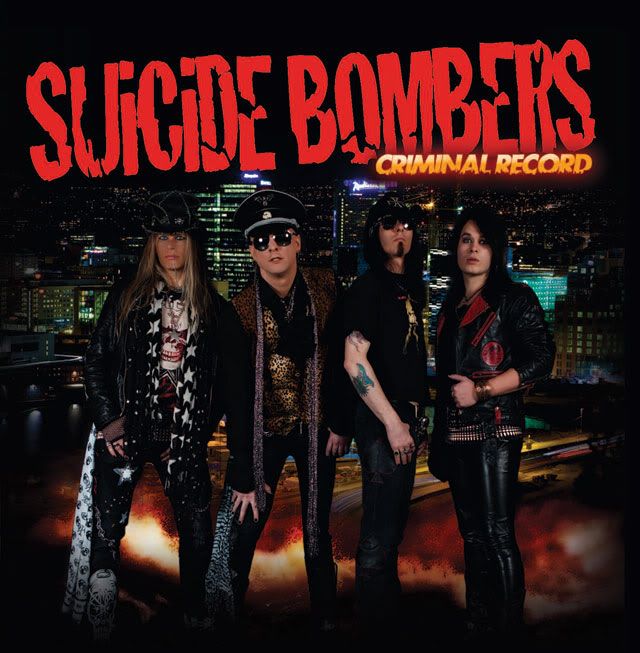 The SUICIDE BOMBERS are finally ready to flaunt their CRIMINAL RECORD to the world!
Packed to the brim and dripping with sleaze, sex, drugs and
rock'n'roll, this 12 (+2) track manifesto is everything you dreamed it
would be and more. It's quite literarily custom made for the never ending party …also known as your life!
The release is the SUICIDE BOMBERS concert @ Gamla in Oslo, Norway, on Saturday the 9th of June 2012.
The band has already gained great reviews in acclaimed magazines
Scream Magazine and Norway Rock Magazine for their 3 previous
concerts, so this is an event you definitely don't want to miss!
Not only is it your first chance to purchase the CD, but it's also
your very first chance to get your hands on the official SUICIDE
BOMBERS t-shirt… as well as the fantastic pin and the
soon-to-be-sold-out limited edition CD-single.
CC for the show is a ridiculously low NOK 150,-
CDs , T-shirts and drinks etc are sold separately.
…over and motherfucking out!