include("vis.css"); ?>
include("Toolbar.html"); ?> The Peace & Love festival - Borlänge, Sweden, 8. - 10. july 2004.
Pix taken by **Ringo Kid**, unless otherwise stated.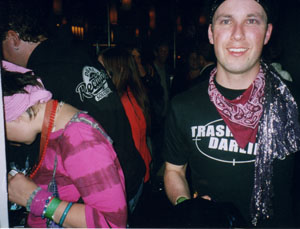 See, I´m ready for the Jacobites! And so´s the lovely Annerita in her pink sweater. Dave & Nikki´s
getting ready too, and one-two-three-four; the Jacobites acoustic side of rock´n roll are all set to go!
The pic of me and Annerita is taken by Kristin Haavind, I think. I´m not sure even she remembers!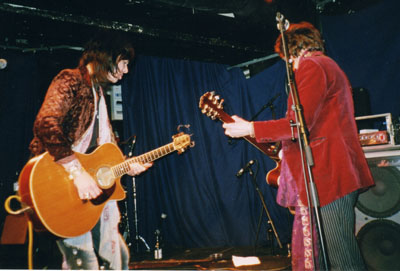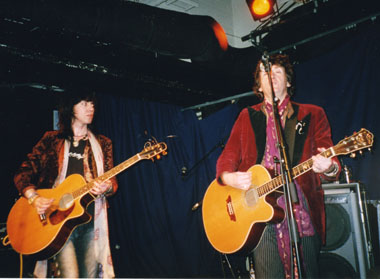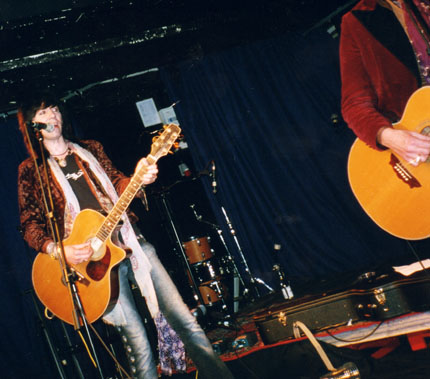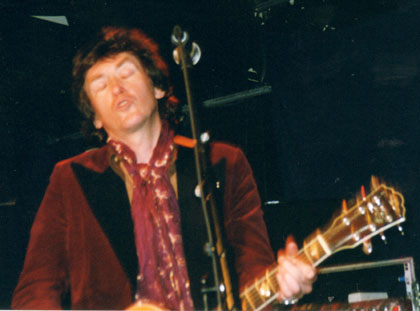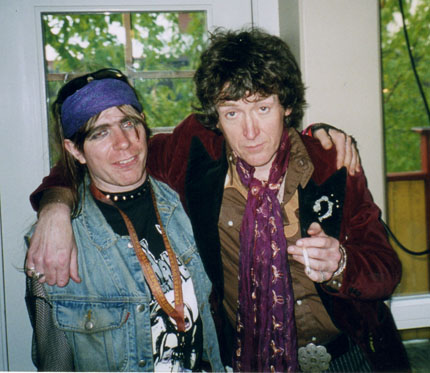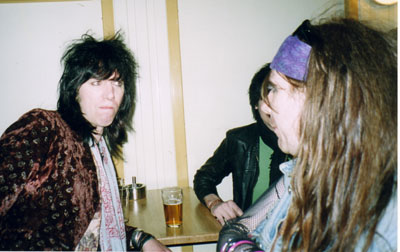 The lead-singer of Oslo´s fabulous Gatecrashers, Stony, posing for the camera with Nikki and Dave.
One thing that´s great with a Jacobites show, is that these sharp-dressed Englishmen
are so polite to us fans, asking us if we enjoyed the show and signing records. Having a drink
and just being all-around good guys. Dave and Nikki will always be in my heart,
and so are you Stony, you´re a fucking great guy! Gatecrashers rock on!!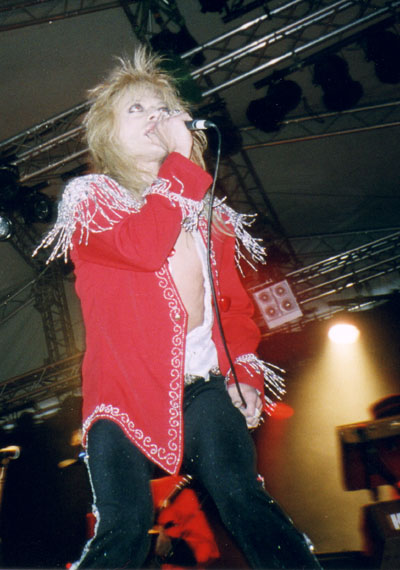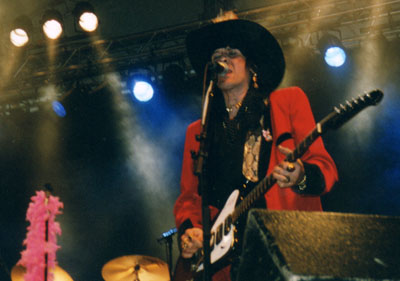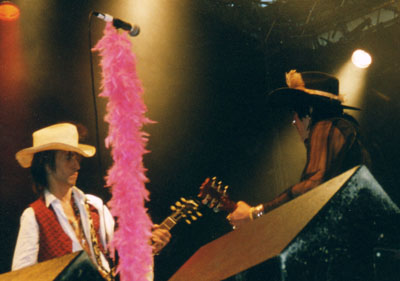 And so the show was on! Hanoi Rocks live 9.july 2004, who would´ve thought!?!? I bet my ass that none
in the audience didn´t like the gig, it was electric! And this was the second gig with new guitarist Stevie Klasson who looked smashing!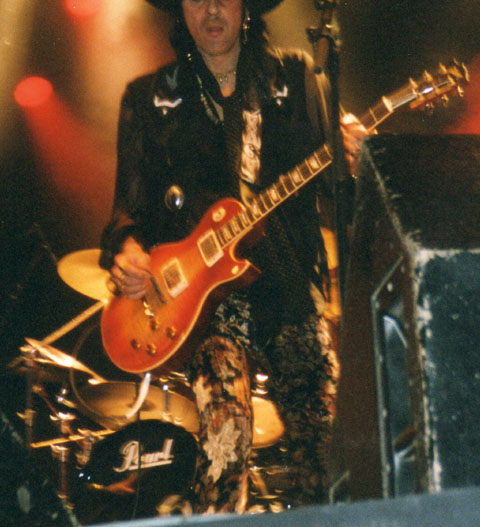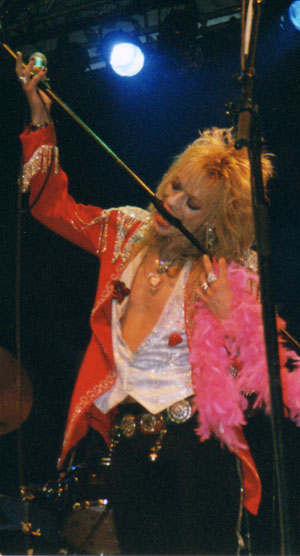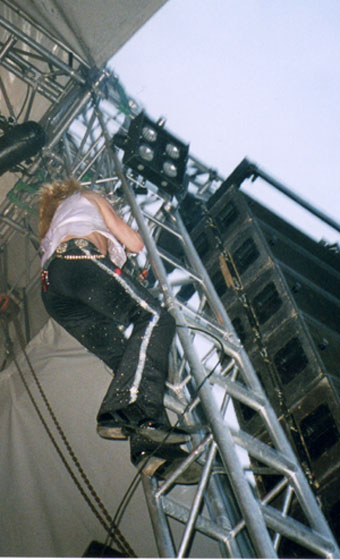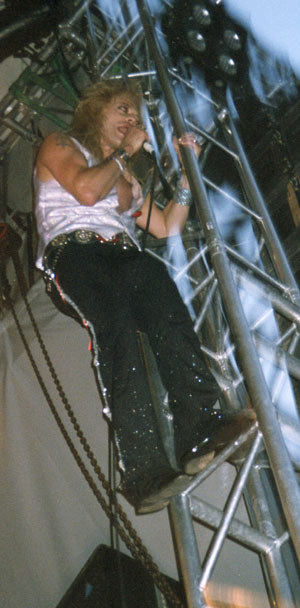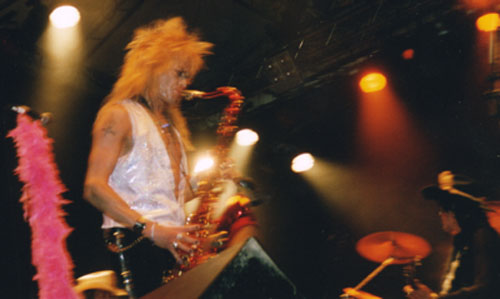 Nice shots eyh!? I was fortunate enough that Inga, who was on work for Radio Tango and got to
interview Hanoi (together with Stony of the Gatecrashers and her sister Annerita), kindly lend me her press-pass
so I got right in front of the stage for a couple of songs. I could smell Michaels perfume! Thanxx Inga!
A funny thing was that even big, macho scary-looking bikers wearing Motörhead t-shirts was viping away a tear
during "Don´t You Ever Leave Me". I got the creeps all over and felt fuckin´ fantastic!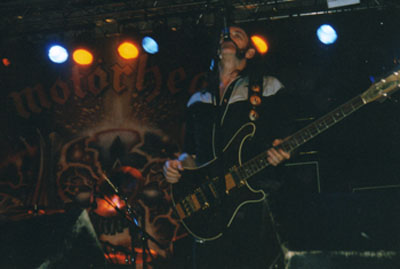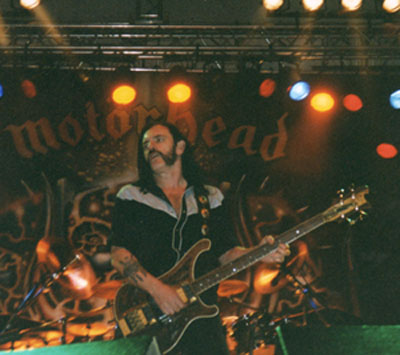 Sondre took these cool pix of Lemmy. I saw Motörhead back in ´97, and they´re still
kicking ass better than ever. Opening with the hard-hitting "We are Motörhead" through classics
"Shoot them in the back" and "Stay clean", to the best track off the new album, "Life´s a bitch".
Another winner by Mr. Kilmister and co. Drummer Mickey Dee even came to the afterparty.
Maybe the others were there too, but I was too wasted to care. I don´t think Lemmy was there...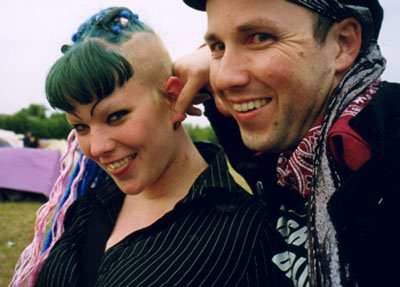 Hey man, I actually put my finger through the tip of her ear! It felt kind of weird but warm.
Isabelle was so nice and gave me one of her hair-extensions, guess she thought I needed it.
Pix taken by Lillian, one of the Trysil-boogierockers. Thanx Lillian
xxxxxxxxxxxxxxxxx