Sunday 24. june 2007:
Another competition:
Do you feel lucky?
Thin Lizzy at Rockefeller, Oslo, 6th july and you can win tickets!
Answer these questions:

1. When did Thin Lizzy form?
2. What was the original line-up of Thin Lizzy?

Email your answer to: jhosta@online.no
Winners will be contacted by 3rd july.
Thursday 21. june 2007 Pt 2:
Important!!!!
If you already have tried to email your answer in the Dropkick Murphys competition -
send it again, cause I had the wrong email adress. It is the correct one now.
Thursday 21. june 2007:
The Dropkick Murphys will celebrate Independence Day in Oslo this year,
and you can win tickets to the show, just answer a few questions below.

DROPKICK MURPHYS KONKURRANSE

Nå kan du og en venn vinne billetter til Dropkick Murphys konsert på
Rockefeller 4. juli!!
Alt du trenger å gjøre er å svare på disse tre usedvanlige enkle
spørsmålene:

1. Hvor mange medlemmer er det i Dropkick Murphys?

2. Hvor er Dropkick Murphys fra?

3. Når ble Dropkick Murphys startet?

Send svaret ditt til: jhosta@online.no
Vinnerne vil bli kontaktet innen 1. juli.
Translated:
DROPKICK MURPHYS COMPETITION
You and a friend can win tickets to the Dropkick Murphys show at Rockefeller
in Oslo, Norway, 4th July!!
All you need to do is answer these three easy questions:
1. How many members are there in Dropkick Murphys?
2. Where´s Dropkick Murphys from?
3. When did Dropkick Murphys form?
Email your answer to: jhosta@online.no
The winners will be announced by 1st July.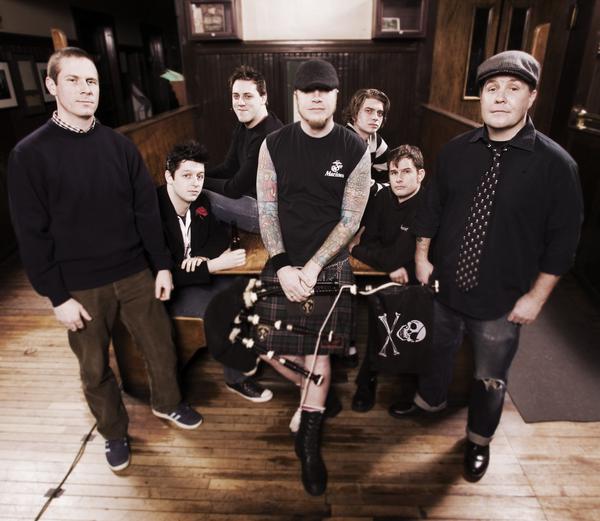 Wednesday 13. june 2007:
Else Marie Bolme 08.11.1947 - 01.06.2007
My dear mom, sweet dreams wherever you are and we will meet again.
I will always love you.
I´m changing nights on Radio Norway, from now on it´s thursday nights it´s rockin´ time!
Closer to the weekend:-)
Got some amazing rock´n roll lined up already, so hope you all wanna tune in!
www.radionorway.org
Wednesday 30. may 2007:
Hello rockers!
Tried to get back on the airwaves last night, but due to some technical problems -
it got very difficult. So this weeks show on www.radionorway.org
is postponed for tomorrow night, from ten to midnight, central european time.
And you better tune in cause I got some very new and interesting stuff lined up!
Jetsurfers released a new album today, called Western Reality.
Go see your local record dealer or search the web and get it, it is a fantastic country rocker!
jetsurfers.com
I´ll spin some tracks from the album so you´ll get a good taste tomorrow night!
Also, I think this will be nothing short of a radio premiere:
The Last Rock´n Roll Band and a smashing track from their forthcoming album,
which will be out in august. TLRnRB is none other than Casino Steel and
Honest John Plain´s new project, which also features Petter Baarli from the
Backstreet Girls, Robbie Rushton (The Crybabys) and Mat Sargent (HJP & The Amigos).
You better not miss this!
www.myspace.com/thelastrocknrollband
And of course there´ll be rockers and rollers, sleazers and teasers!
Okey, we´ll meet on the air waves!
www.radionorway.org
Saturday 19. may 2007:
Over two months since last update - now you must´ve really thought that RRAF´s sunk to new depth´s!
Well, maybe. Luckily, the forum is staying in very good shape, and if you still haven´t been there -
have a look around, register and start posting! Most of it´s in norwegian, but that´s because we´re mainly
norwegians posting there, and if you´re from another place - you can do something about that!
Let´s go international!:-)
No promises from me when the next update here will be, but the main goal has always been, and still is,
to stay on top of things and post rock´n roll news as soon as I get them.
Gimme Coca Cola, I don´t care! How about Adidas, that would be something!
Or even better - Absolut Vodka!
Then I could sit home all day and listen to Slade while the world passes by, haha!
New reviews just got in:
* Slömber
*Daisy´s Dead (artist formerly known as Beinhard)
*Jetsurfers
So what else is new?
Well, the new Jetsurfers album, Western Reality is out in stores on may 29th,
and from what I´ve heard - this just might be the album that´ll really do it for the Jets!
Read Billy´s review for more thoughts on that!
Trashcan Darlings are in Germany and France on their
Getting Away With Murder tour Pt 2, which will continue at the Elm Street club
in Oslo on saturday june 9th (RRAF will be here!) and London the following days.
Check out the brand new, and much improved www.trashcandarlings.com for more info!
And see the Trashcan Darlings message board here on RRAF for some tour stories:
rraf.net :: View Forum - All The Stories They Can Tell
The Carburetors have just released a live 10" record as well as their latest studio album,
Loud Enough To Raise The Dead, on green vinyl.
www.thecarburetors.com
I´m trying to keep the tuesday nights radio show going, but sometimes I´ve moved it a couple of days,
or just cancelled it. This is because of various reasons, like if a good band is in town on a tuesday night,
or lately - my internet connection has been really bad. It still is!
Hope to get this fixed real soon, but maybe I got to change to another distributor.
Anyway, we´ll try to let you know if it´s on or not, either here on the Radio Norway site:
www.radionorway.org
I´m still not doing any reviews here, so if you want your record reviewed - send it to Billy or GlamGirl.
GlamGirl is out of town, so you better get in touch with her before sending anything.
All the info you need is in the Contact section!
What I can offer you, is airplay on Radio Norway, if I like your stuff!

OK, gotta go!
Have a wonderful saturday night, and Cum On Feel The Noize!
What kind of rock´n roll are you tripping on?: rraf.net :: View topic - Hva hører du på?
And what kind of booze makes you go wild?: rraf.net :: View topic - What are you drinking?