Magnum Maids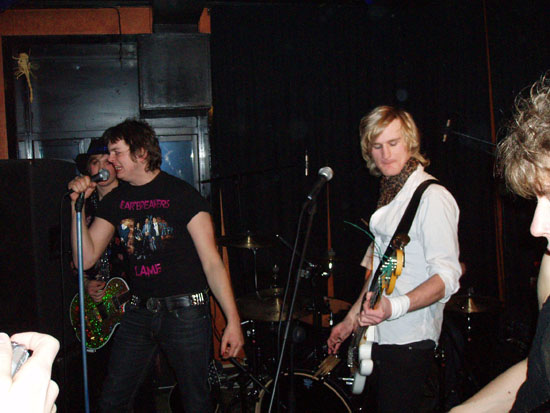 Saturday may 27:
The Maids are playing in the round hall of Studentersamfundet, Trondheim -
tonight! With the amazing Jackie & The Rotten Cherries!
For more info, you should get in touch with the band!
I believe this is a no-drinking, no smoking and no fun show...
No wait... of course it´s gonna be fun!! The music is fun and the
people are great!
Ps: early show start!
Slömber + Magnum Maids live pictures
Magnum Maids live at Cafe 3B review