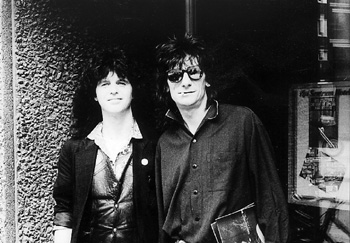 Casino Steel
The pic on the left is Casino with Ronnie Wood, in Trondheim 1988.
Monday 20th august 2007:
New live dates just announced:
x 24th august - Casino Steel Event, Trondheim, Norway
x 25th august - The Boys at Pstereo Festival, Trondheim, Norway
x 22nd september - BigHand Saloon, Biri, Norway
x 27th september - Rema 1000, Trondheim, Norway
x 12th october - Casino Steel/Honest John Plain Event, Trondheim, Norway
All dates are announced on Cas´ excellent myspace site:
www.myspace.com/casinosteel
Saturday 23. december 2006:
Check the Boys website for info on two upcoming gigs in Spain in february!:
http://www.theboys.co.uk/
Casino and Honest John Plain goes in studio in february, to record a new album together!
Here´s the band line line-up:

Casino Steel (keyboards/vocals)
Honest John Plain (guitar/vocals)
Petter Baarli (guitar/vocals)
Robbie Rushton (drums)
Mat Sargent (bass/vocals)
More about this later!
Here´s some very cool pictures, taken at a gig with the Ratcats, at Amplifier in Oslo,
friday december 1st! All pics taken by Vegard Andersen: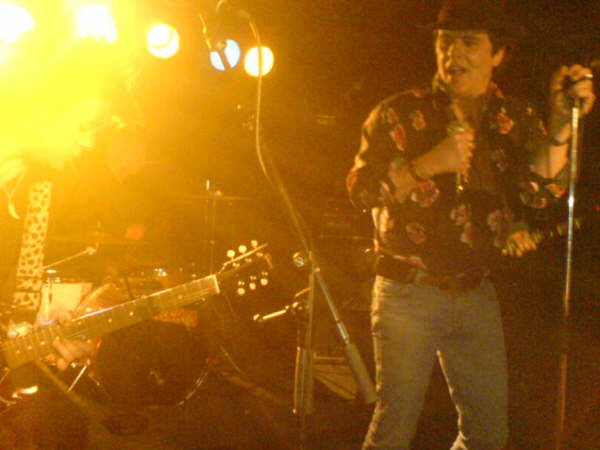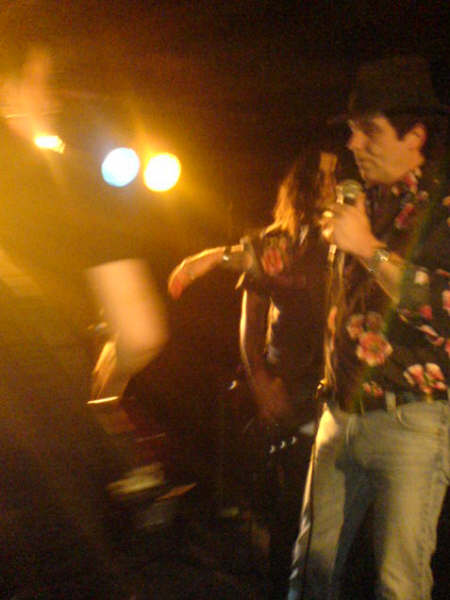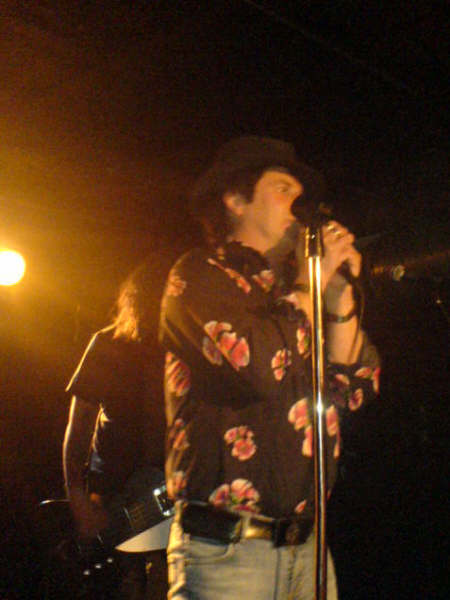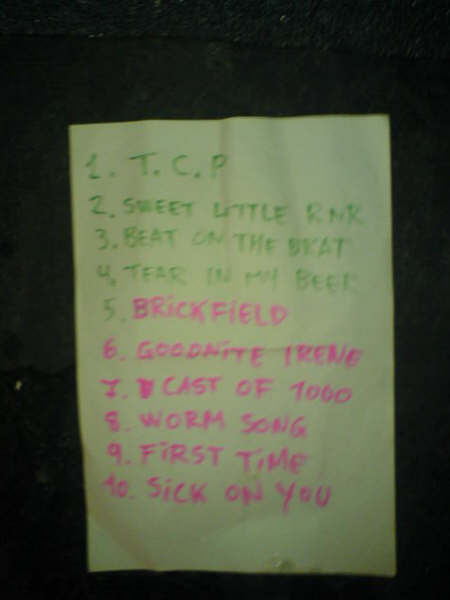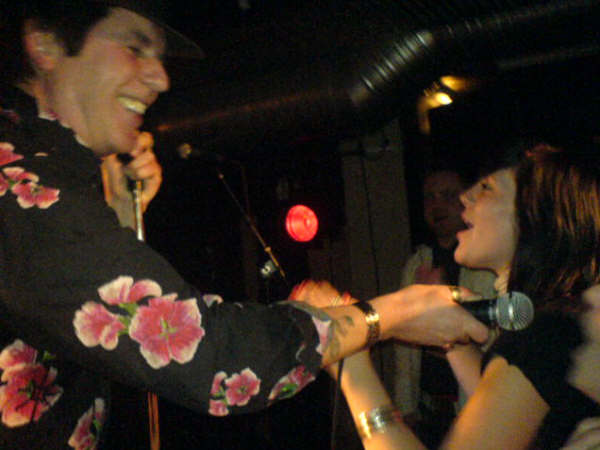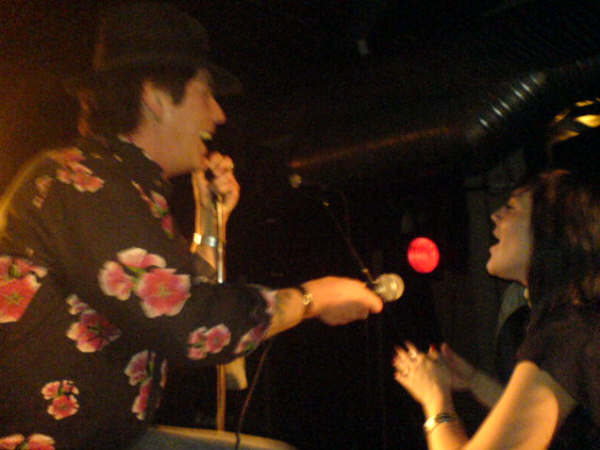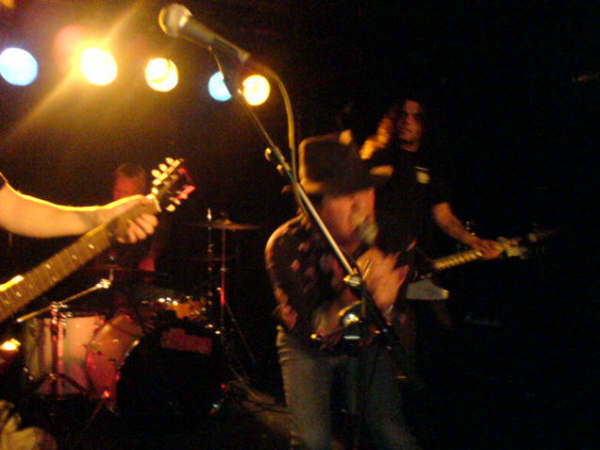 More pictures from the same gig in the Ratcats section, and even more pics
in Vegard Andersen´s photo album

2. november 2005:
Casino Steel w/band in concert:
Trondheim gigs postponed to january.

13. december: Muddy Waters in Oslo www.muddywaters.no
Petter Baarli of the Backstreet Girls on guitar!
29. september 2005:
Casino Steel in Trondheim, 13. october!
More info here: Faen Heller
19. august 2005:
Here´s an article from todays Adresseavisen (Trondheim paper):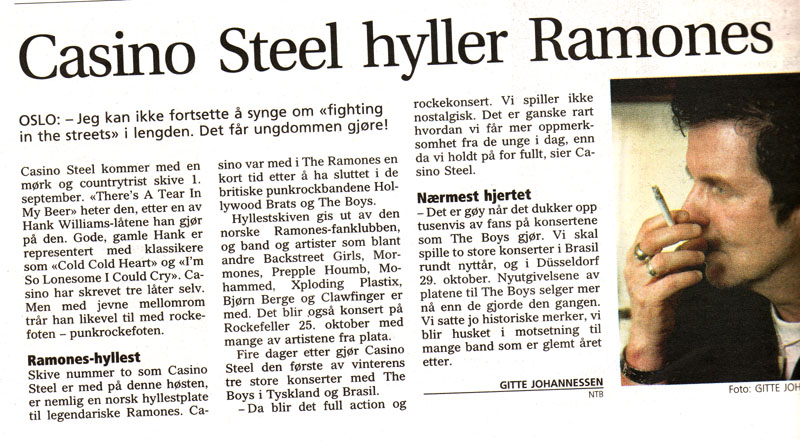 15. august 2005:
Finally - the long-awaited Casino Steel album, There´s a Tear In My Beer, is ready for the masses!
It´s already announced that it´s a country record, and the title says it all really.
I guess it´s in honor of the late, great Hank Williams.
The release-party takes place at Kampen Bistro in Oslo, on september 1.
Hopefully we´ll see Casino on the road all around the country pretty soon.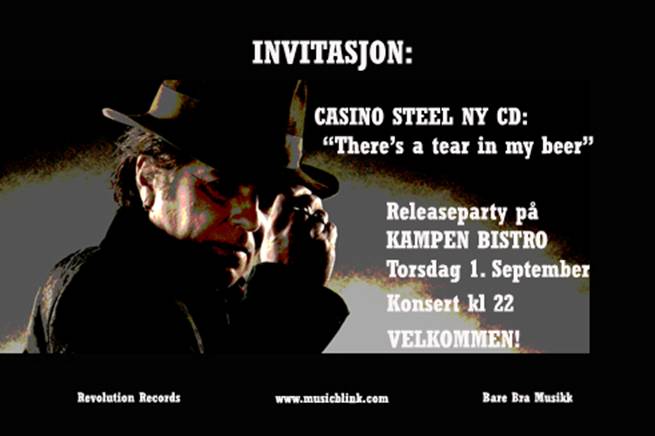 Just hold on to your hats and check back here when you can!
Casino will also be part of the Norwegian Tribute to the Ramones. A record is due for release this fall,
and a show is booked for 25. october, at Rockefeller, Oslo.
More info here: http://www.rockefeller.no
30. june 2005:
Just a little info:
I was assistant manager for the Norwegian team playing England in Oslo today! The English team was Iron Maiden and West Ham players flown over for the occasion.The Norwegian team was Thorstvedt, Eggen, Rekdal, Bjornebye a.o., with "Diesel"Dahl (TNT)-HP Baarlie (Backstreet Girls)-Hank Von Helvete (Turbonegro) and Sigurd Vongraven (Satyricon).
We thrashed England 8-1, and Maiden said it was the most humiliating experience they've ever had.
They've invited us for dinner after their concert in Oslo tonight!
You can see the two teams here:
VG Nett - Bildespesial : Festglade Maiden gikk på stjernesmell
Just thought I'd let you know!
Cas
(this was posted on the Backstage Passers forum)
There are rumours about a tribute to The Boys and Hollywood Brats, which is recorded.
Hopefully it will see the light of day later this year - perhaps as soon as august/september.
Keep your fingers crossed!
25. may 2005:
Casino will join Kvikksølvguttene for a short set at Studentersamfundet, Trondheim,
tomorrow! And then a festival in Kristainsund the forthcoming weekend.
A new record is on the way - a country album.
A single should be released very soon, and the album is planned for
an august release. More news to come when I have them!
Casino will also join the Backstreet Girls for a studio-session 4. june.
They will record their contribution for a forthcoming swedish/norwegian
Ramones tribute. Follow this space!
9. may 2005:
Casino will be on norwegian television, NRK2, on wednesday 11. may. The show is called Brød & Sirkus, and he will perform a couple of songs from his newly recorded album, due for release in august. Expect some glorious country-music! The show will air again on saturday 14. may on NRK1.
x Casino Steel Homepage
x www.theboys.co.uk
x www.myspace.com/casinosteel