include("vis.css"); ?>
include("Toolbar.html"); ?>THE JACOBITES
Teenage Christmas acoustic tour 2003!
Live at Credo, Trondheim 27. november 2003.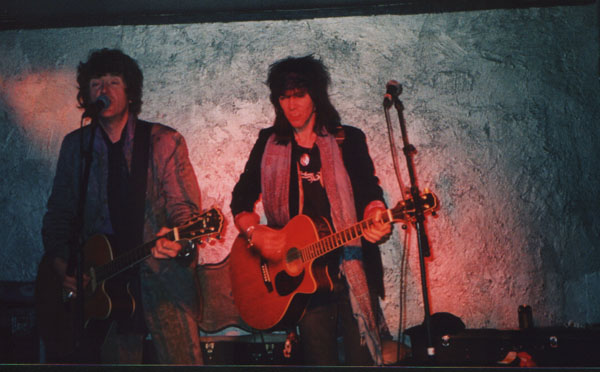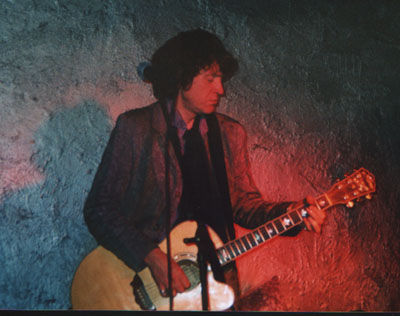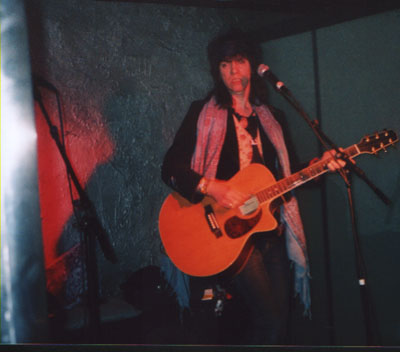 The last bandit, Nikki Sudden (L) Dave Kusworth (R), certainly enough to heal my wounds.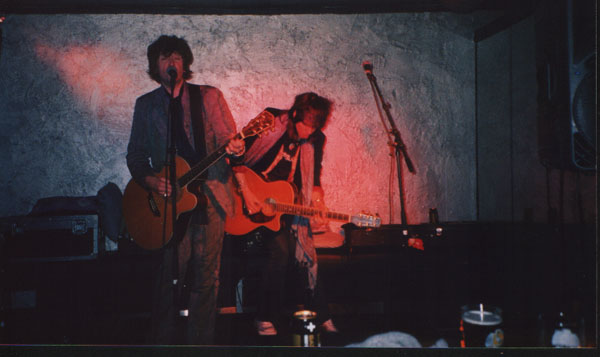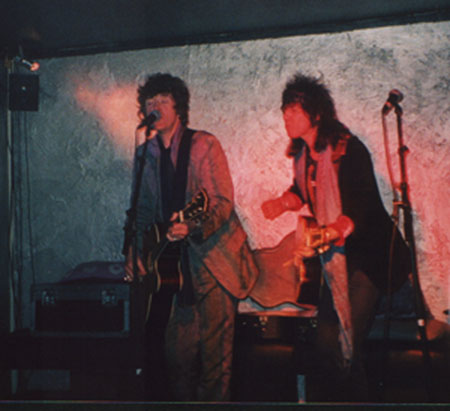 Rock´n roll doesn´t need electricity, just watch and learn! The pic below is taken at the Rockalco... HQ,
Dave wearing Nikki´s glasses. They were excellent guests, just hope they didn´t mind the humble hospitality.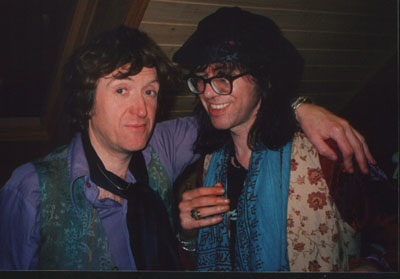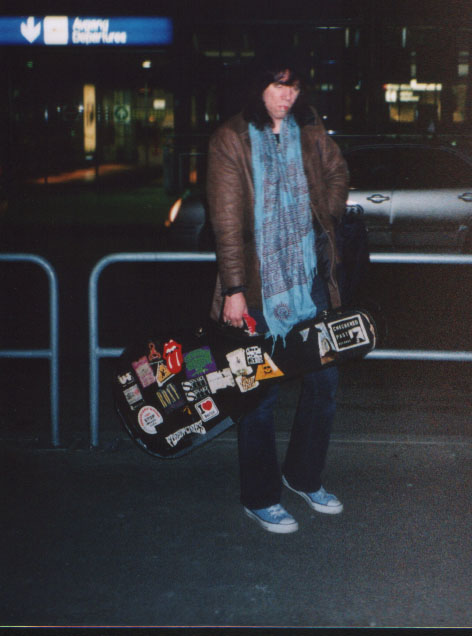 Very, very early in the morning, the day after the gig and time for the Jacobites-stars to leave Trondheim.
Below, together with Daves lovely girlfriend, Lesley.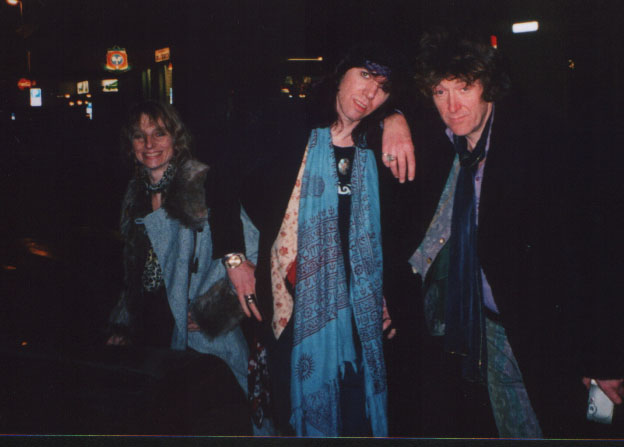 www.nikkisudden.com www.davekusworth.com/ Jacobites
All photos taken by **Ringo Kid**